Eric Moss Fitness Testimonials
NJ Fitness, NJ Fitness Bootcamp, Testimonials
Julie Q. Lost 120lbs and got very strong at Eric Moss Fitness!
Avisha got her first pull up here at Eric Moss Fitness!
Tilak wasn't continuing to get results with his personal trainer until he came to Eric Moss Fitness
Randy Went from Zero To Six Legit Pull ups While Losing Sixteen Pounds of Fat!
Josh lost 52lbs. at Eric Moss Fitness! "The Group Personal Training is what does it for me!"
Warning the Following Success Story Might Be Controversial
(Powerful Success Story)
Neal Got Great Results Even Though He Was Run Over By A Bus…Literally!
(11lbs in 2 weeks when other personal trainers gave up on him.)

Sammi is off of pain medication with only 3 weeks of training at Eric Moss Fitness!
Manny got a lot stronger at Eric Moss Fitness
Vanessa Patterson Success Story
Kimberley Hofmann Success Story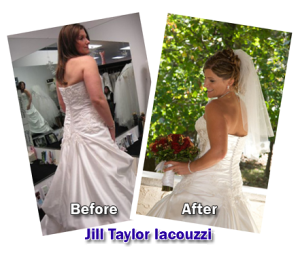 "I first started looking for boot-camps in the area because I wanted to be in shape for my wedding day. I was a bit worried that I would get bulky as I tend to do whenever I train with weights so I was a bit nervous taking Eric on.
I originally just wanted someone simply to motivate me but what I got was so much more then I expected. I work as a personal trainer so I am no stranger to exercise.
Not only did he teach me how I can become strong without getting bulky but I looked even better then I thought I ever could. I seriously wonder if he practices voodoo because some of my strength gains came incredibly fast. Once he showed me the correct way to overhead press I was able to do so without pain. Not long after that I put up an extra 9lbs with one hand for a max single. A week after that I did that for 4 reps! That felt AWESOME!
I also lost more then I thought I would. I lost 4 inches from my waist, 3 inches from my hips and 14lbs total from my body. My arms toned up and I had abs for the first time in my life. My family and friends that hadn't seen me in awhile were amazed at how awesome I looked which is what I really wanted to begin with! We also had a great time every session. Getting in shape doesn't have to be a miserable experience and we are always cracking jokes and telling stories.
Anyways hire Eric, trust him and listen to what he says because he knows his stuff. Eric rocks!"
Jill Taylor Iacouzzi (aka The Jill Sergeant)

---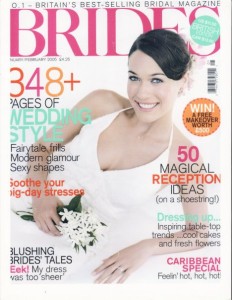 "Thank you Eric for answering all my questions (and I know they were a lot!) and your great support during my RKC level 1 certification in PA. Besides your great experience and tremendous attention to improve my technique, you are a calm, reliable person, and very in tune with your students. At times it felt that you were not there, but as soon as I made a mistake or lost my form, you would appear out of nowhere and nicely address the problem. You rock!"
Andressa Costa / Brooklyn / Sag Harbor, NY
Model and Fitness Professional
It's a nonjudgmental atmosphere where you can get a good quality workout.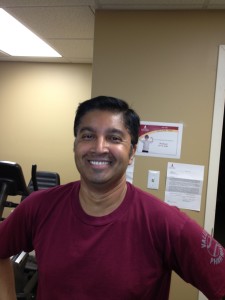 By Dr.Paresh Kasabwala./ State Employed mental health professional
I wanted to improve my health and energy levels and I wanted to increase muscle mass and decrease body fat.I also like to look good and physically fit.I have diabetes, high cholesterol and I knew that exercise can help improve these conditions. I have noticed that my waist size has decreased and my upper body has more muscle tone. I feel energetic after a workout.I also found that I am working out 3 times a week, something that I was not doing before with just a regular gym membership.I like that it's a small class group because I look forward to coming to each class.Also I feel more motivated when I know that others are expecting and looking forward to seeing to me.The group atmosphere is fun and sometimes even when class is over I don't feel like leaving!The instructor is very knowledgeable and helps me keep track , gives feedback as to proper form and knows when I need to increase the kettlebell weight.Its a nonjudgmental atmosphere that helps build self esteem where you can laugh and joke while getting good quality workout.
You will get stronger faster than you think is possible and you will see results in no time.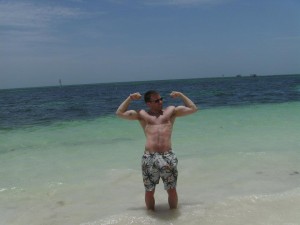 You will get stronger faster than you think is possible and you will see results in no time.
By Luke Getto. / MMA athlete
I wanted to supplement my mixed martial arts training with strength training. I've significantly improved my core strength and maximal lifts. The training theory Eric taught is almost completely opposite to what I did on my own but it really worked. Eric keeps me motivated and is entertaining when I am training. You will get stronger faster than you think is possible and you will see results in no time.
---
The employees of Kraft foods (I used to run group training sessions for the employees there)
Went from zero to 3 pull ups, improved muscle definition and better attitude over all.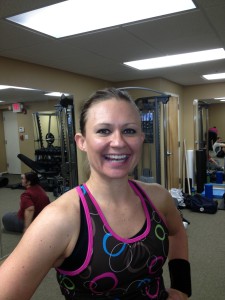 By Jaime Balint / Florham Park NJ
I had heard about the benefits of kettlebell training and wanted to give it a try. Training with Eric I went from zero to 3 pull ups, I'm a faster runner, I have improved muscle definition and a better attitude over all. To me this program isn't just about the technique and fitness, I consider the trainers and members to be an extended family. We constantly encourage and support each other. Try one class, you'll get hooked.
Having someone coach you along the way is a big plus in terms of results and safety.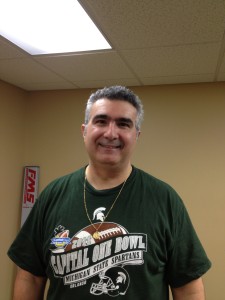 "Approaching 50 years of age I wanted to get back in shape. Kettlebells seemed an interesting and effective way to do that. My results are that my strength and cardiovascular conditioning have improved tremendously. Having previous rotator cuff surgery on my right shoulder I was concerned about starting an intense strength training program. The kettlebell workouts have dramatically increased my strength in my weak shoulder. Kettlebells are lots of fun to use while being deceptively effective at improving both strength and cardio conditioning. Having someone coach you along the way is also a big plus with results and safety. Definitely give this a try. It's a new, fun and effective way of getting in shape." Dr. Carlos Chani (Veterinarian)
Helped Me Lose 4 Dress Sizes For My Wedding!
By Kristin V. / Morris County NJ
"Before I started training with Eric I ordered my wedding dress to be 3 sizes smaller. When I went to try it on again before the wedding it didn't fit…It was a size too big! Thanks Eric!"
---
Linda's Mom told her that she's never looked better in her life!

---
Toni Young never thought she'd be as strong as she is!

She now presses the 20kgs

---
Top Notch
I am a 58 year old woman who has never been in shape. I am a podiatrist by profession. I've had my head in a book my whole life and so I've led a very sedentary lifestyle, except for weekly golf during the summer.
I sought Eric out because I needed to get in shape safely and efficiently. I was pretty nervous because I had read kettlebell training is extremely intense and I wasn't sure I would be able to handle it. Eric took his time to make sure to scale it to my level, and to enforce safe and proper technique. Not only did my strength and health improve I added 20 yards to my golf drive which is a nice bonus. Eric is VERY good at what he does and I HIGHLY recommend him.
Dr. Sharon Root / Mendham NJ Rated 10 out of 10 on Dragondoor.com
---
Pete Q. trained for the first time without pain!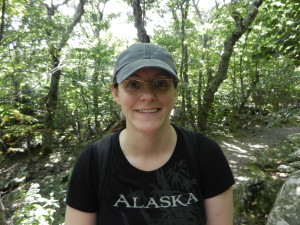 for Eric
"When I came to you I could not lift 10 pounds and now a few months later I
am lifting 5 times that weight. I never could of thought that possible in
that short of time. I had tried learning kettle bells after finding a
popular DVD on them but could not find even with two major gyms someone who
was certified in training with them. I found that after the initial DVD that
I could not progress in my training nor that what was on the DVD was
incorrect. The DVD or books can't see what you need to do to do the move
correctly. I had several health issues that have dramatically improved since
I started training with you. I always feel better after a session with you.
You customize the training to fit in with how I am feeling and what my
condition is. I really like the specific coaching and encouragement to
believe in my goals and get me to them. Training with you is really worth
the time and investment with great returns."
for Serena
"I have lost 10% of my body weight with you in 3 months. I feel better and am
less hungry. I am convinced this is not a diet but a permanent lifestyle
change. Your help was unlike other nutritionists or plans where I had to fit
my life and food preferences to what they wanted me to do vs. actual small
changes that make big differences in my life. I like that you did not give
me a set plan but guidelines for me to figure out how to change. I like it
when people can inspire me to think and change."
Ann Justi
---
I went down one dress size in one month!
Eric is extremely knowledgable, patient, and experienced. I was thrilled when I had to return a dress because it was too big and I was able to go back to the store and get a smaller size. Thanks Eric!
Lisa De Palma / Morristown, NJ Rated 10 out of 10 on Dragondoor.com
---
Rob B. is finally off blood pressure medicine!

"I have been a client of Eric Moss since July 2010. I started training with Eric because I wanted to shed some weight and improve my overall physical fitness and cardio stamina while also gaining strength in the process.
One thing that I enjoy about Eric's bootcamp is that his classes are laid back and all participants have a great time while we're working out. That aspect makes it fun and much easier to get through the tough workouts. He always encourages positive energy and we all support each other in reaching our goals.
Since working with Eric, I have nearly tripled the weight that I am able to press, and I am no longer on Blood Pressure medication. I would highly recommend Eric's Bootcamp for anyone that would be interested in improving their overall well being. I have never felt better since I started Eric's Bootcamp."
Rob Burger

---
Great Way to Workout, Never Boring!
rated 10 out of 10
I did kettlebell with Eric for 2 months preparing for bikini season and while I didn't lose any pounds, I definitely lost fat and gained muscle. It was never boring, always challanging, and always fun. Kettlebell bootcamp with Eric was never a long tedious workout. I liked that I could be in and out in less than 1 hour, 3 times a week, and see great results. I was also very impressed by Eric's dedication to safe training. When I started I was concerned that I would hurt myself with the huge iron ball but Eric provided me with everything I needed to have a safe, fun workout everytime. I would highly recommended Eric to anyone who wants to get fit in a quick, efficient, and safe way!
By Leslie / Morristown, NJ
Immediate results
Eric was everything I expected and much more. He watched me carefully and instructed me with the knowledge I expected from an RKC instructor (SFG Instructor). Starting with swings and working to cleans and snatches, he broke down my incorrect movements and showed me exactly how to correct them. We also practiced the Turkish Getup. He has given me the confidence to continue using KB's to achieve the body I want. This was my first lesson and Eric taught me so much! A few hours later Eric emailed to reinforce what we had gone over. That is a real professional. I highly recommend Eric Moss.
Concetta Cantelmo / Budd Lake NJ Rated 10 out of 10 on Dragondoor.com
Participant Praise for Specialty Workshops
THANK YOU ERIC FOR TAKING THE TIME OUT OF YOU BUSY SCHEDULE TO SET THIS UP. GREAT INFORMATION, GREAT TIPS AND GREAT EXERCISES TO BUILD YOUR CORE. IT WAS AMAZING AND CANNOT WAIT FOR THE NEXT MEETING AND WILL SCHEDULE MY TIME BETTER TO GIVE YOU THE TWO HOURS FOR THE CLASS. YOU ARE AWESOME!!!!!
Here's what the Experts say about Eric Moss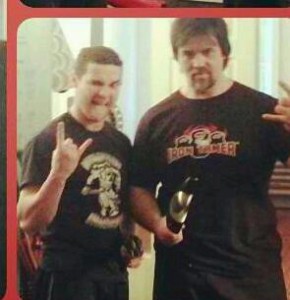 Rated 10 out of 10 on Dragondoor.com
Dave Whitley Master SFG / Nashville, TN USA
"Eric has helped me out when teaching a fairly large group. Eric truly "gets it" in regards to what StrongFirst is all about and he can not only show the skills and deliver the message, but he lives it when there is no one else around."
---
Mike Mahon CSCS
"I was fortunate enough to have the pleasure of working with SFG, SFB Eric Moss. I had been trying to learn the Turkish Get Up on my own for a few years. In just 10 minutes with Eric , I was able to effectively execute the turkish get up.
This gave me great confidence in my ability to execute it as well as incorporate it with my athletes. Eric has a great mind when it comes to training, program design, and physical fitness in general. If you are looking for a sure-fire way to get fit fast then give Eric a call. He is worth every penny and then some!"
---
Diane following a Kettlebell Training Workshop I did for CrossFit Randolph